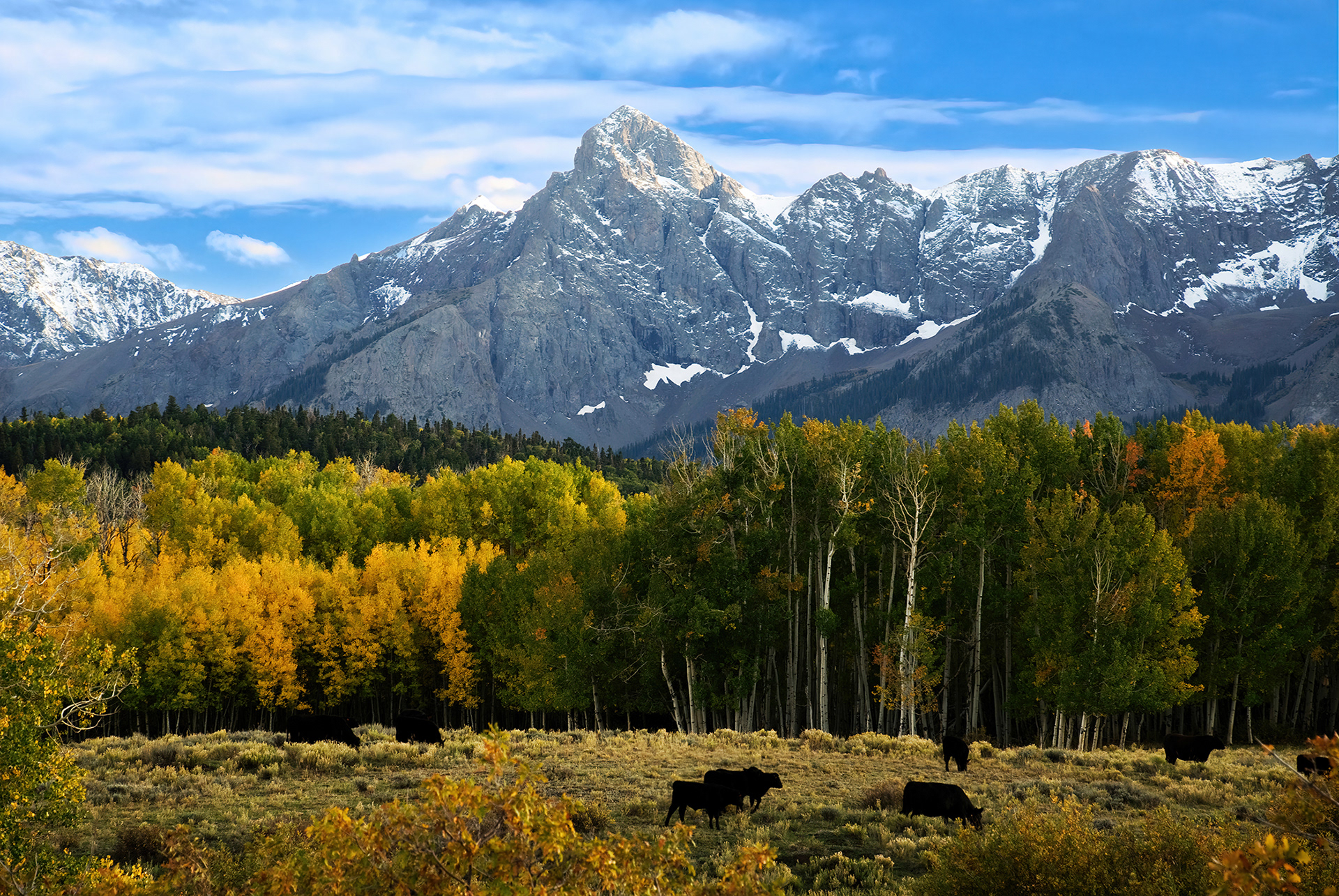 Pre Day 1

  Lets meet at 6pm for a hour or two to discuss the trip and what you want to learn on photography.
Day 1

  -  Meet for breakfast at 7:30 am then head out through Canon City and the Arkansas River Valley to Salida and over Monarch Pass to Gunnison where we'll stay for the evening. We'll upload and edit photographs we've taken along the way
Day 2

  -  Breakfast at 7:30 then head toward Montrose, Ouray and over Red Mountain Pass to Silverton and Durango where we'll hang our helmets for the evening. Load more beautiful images and make them even better.
Day 3

  -  Head for the hills through Pagosa Springs and over Wolf Creek Pass to Alamosa and maybe catch a sunset on the Great Sand Dunes.  We'll stay the night in Alamosa and do some photoshop editing.
Day 4

   We'll try the Sand Dunes again for some morning photos and take some back roads back to Colorado Springs where we should arrive by 6pm. You'll have some great photography, experiences and knowledge to take home with you.
Limited to 6 riders per Adventure
Your

room accommodations are included

for Day 1 - 3  based on double occupancy
All this for only $1485 

per person
A $300 deposit will book your spot on the Adventure the other $1185 will be due 45 days prior to the Adventure start date
All information about the trip, times, camera equipment and room accommodations will be sent after booking.
Dates Now Available 

June 16-19

   

and

   July 14-17
These days are Friday- Monday for for those that need weekends
If you would like less traffic for a more enjoyable ride, check out our 3 day trip Tuesday - Thursday
Don't have a Motorcycle?   or Want to rent a New Indian?
Questions : Call or email     (719) 636-5116    or   info@ImagingMinds.com
How experienced are you on a motorcycle?

    Expert experience is not necessary as long as you are comfortable riding

on the motorcycle you bring. You a

re responsible for your riding skills. If you are not use to riding on high mountain passes, it can be breathtaking and a little scary for some so just take your time and ride at your comfortable speed. We will be stopping from time to time for photographs. All the roads are paved and we will not be riding at high speeds so relax and ENJOY.
How experienced are you with photography?

   That's my job , is to teach photography no matter what your level of knowledge is . You will walk away a better photographer. I do suggest a digital camera that can be set to manual exposure so you can learn something other than point and shoot. I will go over cameras, lighting, composition and exposure. In the evenings and maybe mornings we will be going over uploading images to your computer and editing for the best quality.
Because your in Colorado with varying temperatures

between peaks an valleys, be prepared for both hot and cold... light and heavy coat, warm shoes or boots, warm gloves, layered clothes, rain suit, helmet for warmth and safety.
By all means don't forget your camera!

You will also need a laptop to upload your images and editing software. I strongly suggest Photoshop but if you have a different software you like, please be familiar with that software. Make sure your software is on your laptop and running properly prior to the trip. A good zoom lens is your best option for your camera (convenience and space) but extra lenses are nice if you have room. Don't forget your charging cords and card readers if your laptop doesn't have one.